The Limousine Hire Guide
Why Hire Limousine Services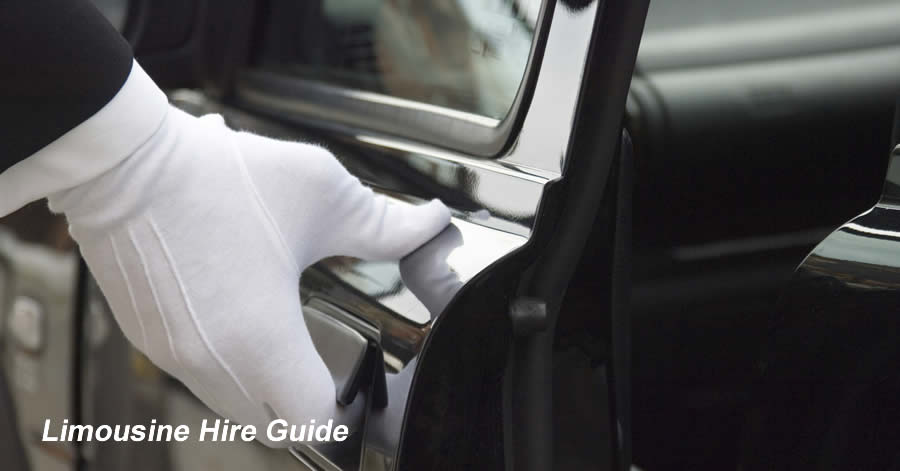 Class and prestige are the first thoughts when thinking of traveling by limousine. Being chauffeured around in a limo shows a level of prestige typically associated with celebrities and millionaires. With the use of a limousine service, you create an air of sophistication; clearly you know what you like.
Traveling in a limo is an experience that is unmatched. The comfort of the vehicle is integral to your trip. With that in mind, limousine manufacturers ensure that seats are soft and luxurious. In this level of extravagance, you and your party enjoy the space as you travel.
A chauffeur is a critical part of the limousine experience. They are trained to provide you with the amenities only found on a limo. Not only are chauffeurs dressed to impress, but they are also very well versed in traveling through Sydney. With their knowledge of the area, traffic patterns, and other tips only chauffeurs know, your trip flows perfectly. Their timing is impeccable, ensuring you arrive on time.
Types of Limousines Available in Sydney
The typical image of a limousine is of a long, black, and sleek looking limo. This is certainly one of the many options available through luxury car services. However, there is a much larger selection of vehicles available to you. The choices are numerous, and there are advantages for all the different services available. The fleet from Lux Limousines Sydney includes a range of limos including tghe ones below.
Standard Limousines
Standard limos are the classic limo. Limousines are available in many colours, although black does seem the most traditional. Standard limos are available with different configurations to match your party's requirements. These vehicles typically have room for four to six passengers and focus more on travel than party space. The traditional limousine makers include Ford, Jeep, and Chrysler.
Stretch Limos
For people looking to make more of a statement or who require more space to handle larger groups, a stretch limo fits the bill. The size of these vehicles usually accommodates groups of eight to 10 people. With the increase in space, stretch limousines can offer more amenities. Lounges, bars, and sound systems of stretch limousines are bigger, compared to the smaller standard limos.
Super Stretch
In situations where a stretch limo isn't enough, super stretch limos are larger and more accommodating. Super stretch limousines provide even more space, comfort, and entertainment options. These huge automobiles often have room for a party in the car itself. Super stretch limousines are a great choice for large gatherings. The Hummer is a common base body type for these types of vehicles. Many super stretched Hummers have two or more axles on the back of the vehicle to deal with the extra weight requirements. This vehicle, a large Hummer Limo, has integrated surround systems, VIP lounge, and a great deal more. It seats up to 22 passengers and also has a raised roof to increase the comfort of your group.
Corporate Cars
Not all events require a long and sleek vehicle. For short and simple trips where you want to make an impression, a corporate sedan works well to provide the class and luxury without the big show. Corporate cars are usually used to provide hotel and airport shuttles, as well as other transportation solutions. The corporate cars are driven by professional chauffeurs who take your comfort extremely seriously. Common cars used for corporate car hires include BMW and Audi sedans. These types of vehicles can transport groups between one and four people, depending on the model hired.
Luxury Cars
Driving an exotic sports car is thrilling. Limo hire companies also have a fleet of luxury cars available to rent. While it may be unlikely these cars end up in your parking area, you can experience the excitement these examples of exceptional engineering bring. Some of the most sought-after cars available include:
Ascari A10
Maserati GranTurismo MC Centennial Coupe
Maserati Ghibli
McLaren 570GT, McLaren 540C Coupé, McLaren MP4-12C Spider
Lamborghini Huracán Perfomante
Lambourhini Murciélago
Lamborghini Sesto Elemento
With the great many options available throughout Sydney, your perfect limousine service is out there. Look around to find the best car to meet your needs.
Your Occasion for a Limousine
Limousine service providers are there for you no matter what your occasion. However, some events are perfectly suited to the hiring of a limousine.
Weddings: 
The use of a limousine service during a wedding provides you a calm oasis on a busy and stressful day. Let your chauffeur deal with traffic between venues and just enjoy your wedding.
Schools Formals and Graduations:
Celebrating academic achievement is a great time to hang out with your closest friends. With a limousine service, your group enjoys a party everywhere you go.
Corporate Limousine Hire: 
Making a good impression in the business world is critical. Corporate limousine services help you show up in style. The vehicles available also provide the comfort that high-level business executives expect.
Airport Transfers: 
Air travel is inconvenient. For some flights, you must transfer airports in Sydney. Using an airport transfer service helps keep you on-time and reduces stress. Whether you are going from Bankstown Airport to the Sydney Airport or any other combination of the many Sydney airports, using a limousine service gets you there on time and in comfort.
Parties: 
Birthday parties, engagement parties, and buck parties are all great reasons to hire a limousine. Treat the group to an experience with limo services that offer lounges, light shows, music, and more.
Luxury Sightseeing Tours of Sydney: 
Sydney offers a significant number of sightseeing adventures. With a limousine service, you can explore the best of Sydney in style and comfort. From the Sydney Opera House to Queen Victoria Building there are sightseeing tours for everyone. For the best of the best, talk with your limousine service to plan an amazing tour of Sydney.
Winery Tours: 
The Sydney region is famous for many high-class wineries. Many of these wineries offer tours, which make for a lovely experience. Hunter Valley Winery is one of the most acclaimed wineries in the area, and exploring the wine of the region  in a limousine merges comfort with great wine.
There are many other times where a limousine service adds to the experience. If you want the luxury and glamour of a limousine for any of your events, speak to a limousine service company. The customer service staff of these companies are there to find the right service for whatever your plans may be.
What to Look for When Hiring a Limousine
The company you employ for your limousine needs makes or breaks your occasion. For the best service be sure to take your time in looking for a great company. Here are some of the best resources to look at when picking your limousine company:
Company website: The corporate website provides a significant amount of information. From a website, you should get an idea of the events the company provides services for and the corporate brand. Many service providers also include testimonials and pictures of its fleet.
Your hotel concierge: The concierge is there to make your time in Sydney as enjoyable as possible. The front desk of your hotel works with reliable companies to help you enjoy your stay.
Review websites: Impartial reviews describe other customers' experiences. These reviews let you know what to expect from a company and give you the confidence in your choice. As review sites are third-party, you get a better idea of the level of service than what you can find on the company's website.
Be sure to check their safety record, operational policies, and past customer experiences. These points of information all help you choose the right company for your occasion. Read the fine print before signing any contracts. Time overage fees, cancellation policies, and other small print items are important to understand. Make sure you are getting what you desire by carefully looking at the agreement.
The Costs for Typical Limousine Services
The cost of a limousine service depends on several factors. The type of vehicle and duration of hiring are the major factors in pricing. When arranging services for larger groups, in larger vehicles, and with more amenities, the cost increases. You can expect to pay between $90 AUD per hour for sedan services, and up to or beyond $388 AUD per hour for sightseeing services in a Stretch Limousine 300C.
Many service providers offer special pricing for certain events. For example, one company offers a Chrysler Limo & Chrysler Sedan Package for $1499 AUD for five hours. Other companies offer wedding packages that start around the $700 AUD range. There are also tourist packages available, where you purchase a tour of the Sydney region. These range in price from $400 AUD for a four person executive sedan for five hours to $1,015 AUD for a full eight-hour tour in a 28 seat luxury bus.
Adding Luxury to Your Travel with Limousine Services
With limousine services, your events pop. Show the world the class and luxury that you warrant by hiring a limousine. Through a variety of fleet vehicles and services, limousine and luxury car providers enhance your experiences. Your next important event is a great reason to hire a limousine.