Australian Limousine Guide
We look at the history of the limo and the commercial use in Australia today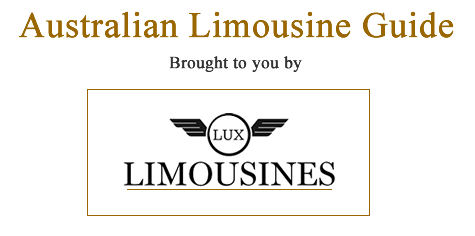 In this article we will cover the history of limousines and the commercial use for hiring in Australia today. We will also include information on the most popular makes and models as well as license requirements.
Before looking at limousines in respect to Australia, it's important to define what a limousine is. A limousine also known as a limo is a chauffeur driven luxury stretch vehicle (with a long wheel base) or sedan featuring a partition between the passenger and driver compartments used for transporting passengers both privately and in commercial use. Originally, limousines were enclosed automobiles featuring open driver's seat. The name limousine comes from a type of cloak & hood worn by Limousin region inhabitants. The cloak & hood resembled a carriage covering that later came to be used as a permanent top of automobiles with an open driver's seat.(Source: Wikipedia)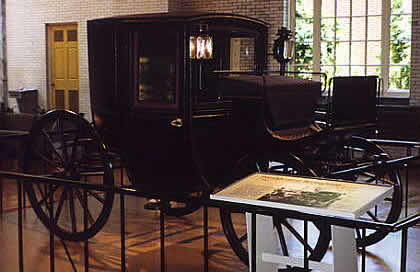 History of Limousines
Limousines date back to the early 1700's where they offered stylish and luxurious transport to the rich and famous. The words chauffeur and limousine were used frequently before the 20th century when referring to carriages and trains which required professional drivers to drive i.e. manage the horses and steam engines. Since time immemorial limousines have always been a symbol of status, sophistication, class and wealth from the sedan chair limousine made in the early 1700's to the Holden, Ford, Chrysler and Hummer limousines used in modern day Australia.
The first ever stretch limousine in the world was made in Fort Smith, Arkansas in the US. The limousine was made by a coach company known as Armbruster.  Stretch limousines were made specifically for transporting powerful politicians such as Benny Goodman and Glenn Miller as well as Orchestras and their musical equipment and instruments across the US. As a result, early stretch cars came to be known as big band buses.
Fast forward to the 1930's and 40's, Airporter stretch coaches were made and used throughout the US by top hotels to transport guests to and from airports. The coaches were also used by sightseeing companies to take guests on tours. Stretch limousines were also used to transport Hollywood actors/actresses as well as stage personnel and film crews from one place to another.
In 1963, Stageway Coaches merged with Armbruster giving birth to Armbruster-Stageway Coachbuilders. Eleven years later (1974), the first ever 6 door funeral limousine was built using a Cadillac chassis. Later, a Lincoln Stretch Limousine product line was included as a result of the increasing popularity of Lincoln in the limousine & funeral industries. It's however important to note that the principal mission statement for limousines and the company was moving people from one place to another using larger cars.
By the late 1970's, limousines were exceedingly popular among movie stars and American presidents. This resulted in increased trading among custom coachbuilders. For instance, Federal coach bought Armbruster-Stageway later 1980's. Today, stretch limousines are produced for a variety of occasions although the main intention is to provide a luxury mode of transport for passengers.
Modern day use
Today, limos are still chauffeur driven and remain symbols of wealth, power and sophistication but now they are used by commercial companies as a hiring service for transporting guests to weddings, school formals, special events, parties and also private car hire and airport transfers. Although there are some limousines which are privately owned, many limousines in Australia and the world at large and owned by governments. Government-owned limousines are used to transport powerful politicians, international businessmen and guests. There is also a common trend emerging for private or commercial owners to provide general transport in direct competition with taxi cabs.
The Prime Ministerial Limousine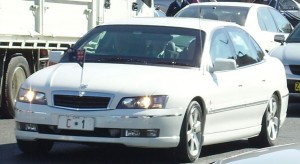 The Australian Prime Minister's official vehicle is known as the Prime Ministerial Limousine. The Limousine is a Holden Caprice 2003 model which has been specially modified using security equipment by Tenix;  a renowned defense contractor in Australia. The Prime Ministerial as well as other Ministerial limousines in Australia are maintained /serviced by COMCAR  which is a subdivision of the Australian Department of Finance.
The Government limousines are popularly known as C1 by the Australian media and public. C1 refers to the number plate that the Prime Ministerial as well as other Ministerial limousines feature. It is also worth noting that the limousines carry the Australian flag which is centrally mounted on the bonnets of the limousines.
The current Holden Caprice Prime Ministerial Limousine was first used by John Howard followed by his counterparts Kevin Rudd and then Julia Gillard. The incumbent Australian Prime Minister (Tony Abbott) who assumed office last year (September 2013) is currently being transported in the Prime Ministerial Limousine. The prime minister uses his official limousine as well as the other ministerial limousines wherever him or his ministers travel to locally and internationally.
The Prime Ministerial Limousine is parked at Parliament House,  Kirribilli House,  the Lodge  or any other allocated COMCAR facility. Although it is the sole responsibility of COMCAR to administer the Prime Minister's fleet of limousines, they are driven and used under the supervision of the Australian police. Late last year (December 2013), BMW Bomb proof vehicles won the tender to replace Australia's ageing Holden limousine . The current Holden caprice fleet will therefore be replaced by 7 series BMW vehicles.
Specifications of the current vehicle
As mentioned above, the Prime Ministerial Limousine is a Holden Caprice 2003 model. The limousine was commissioned by John Howard's government. Although the limousine is over a decade old, it's important to note that it has undergone many mechanical and security-based modifications.
Name: Prime Ministerial Limousine
Type: 2003 Holden Caprice
Engine: V8
Weight: 2,800 kilograms
Seating capacity: 5 people
Protection specifications
In regards to visual appearances, the Prime Ministerial Limousine resembles a regular 2003 Holden Caprice. The limousine has however undergone extensive modifications. For instance, the limousine has bullet proof doors, armoured windows and an armoured floor. The limousine's fuel tank is also protected from explosive damage i.e. the fuel tank can't explode on damage. As a result of all these modifications, approximately 800 kilograms has been added to the limousine's weight.
The vehicle also has high tech security equipment onboard and together, all modifications translate to a weight of approximately 2,800 kilograms. To support this weight without compromising the limousine's power, the Prime Ministerial has been fitted with a V8 engine. The limousine also has a special suspension system and tyres which serve mechanical as well as protective purposes.
Manufacture Style
Before going into the main types of limousines in Australia today, we will look at the general style features in most limousines. First and foremost, the body style of most limousines features a partition that separates the rear passenger compartment from the driver. The partition is usually characterised by a sliding glass window that is soundproof offering maximum privacy in the passenger compartment.
Communication can still take place between the drive and passenger/s via an intercom system or by simply opening the sliding glass window. Communication is therefore private but uncompromised. Another common feature is the landaulet  which features a removable/folding roof section in the rear passenger compartment.
Types of limousines
1. Traditional
Traditional limousines were the first types of limos to be made and are remain the most popular in Australia today. These luxury cars feature longer frames and wheelbases as well as seats facing forward and to the side allowing more leg room for passengers. The most popular used in the commercial market today are the Ford Territory and Ford Fairlane LTD limousines. Although traditional limousines are old fashioned, they offer un comprised and unique luxury for the passenger. Traditional limousines are ideal for occasions such as weddings, formals and debutante balls, wine tours, anniversaries, corporate functions and airport transfers.
2. Modern
Modern limousines are simply limousines which feature later model features and designs. Stretch limos qualify as the modern day limousine. They are popularly used to transport three or more passengers excluding the driver. Another distinct feature of modern limousines lies in their jump seats which usually face forward. Most modern limousines in Australia are in use privately and are leased or hired by a limo hire company. They have other distinct features such as state of the art audio and visual entertainment systems, DVD players as well as refrigerators and bars. Ivory Chrysler 300 C limousines are among the most common types of modern limousines in Australia. Hummer and Mercedes E class (Sedan) limousines are also common and perfect for modern themed occasions such as weddings.
3. Exotic
These are simply limousines with added amenities for providing ultimate luxury. Exotic limousines can also be defined as ultimate luxury stretch limousines. The limousines are more of design and luxury statements. There are many exotic limousines in Australia which feature unique designs such as tandem rear axles for supporting an operational pool or hot tub. Many extensive limousines conversions/transformations have been performed on a number of luxury cars resulting in exotic limousines made from many models such as BMW, Bentley, Lexus, Rolls-Royce, Mercedes-Benz, Corvette, Mini Cooper and Volkswagen. An Exotic limo offers the rarest type of decadence because they have unmatched amenities and they are made from car models which are rarely associated with limousines i.e. BMW, Corvette, Mini Cooper etc.
Limousine licensing in Australia
To be able to drive a limousine in Australia, you need a different driver's license from regular car drivers. Limo driving introduces new driving challenges that regular drivers may not be aware of or capable of handling. Stretched cars below 3,500 kg in weight and carrying 8 passengers or more qualify as limousines thus they can't be driven by anyone with a regular opener driving license.
To be able to drive a limousine in Australia, you must be an Australian citizen or a permanent resident.
Limousines License Information By State
To be able to provide limo hire services in Australia, you need a limousine service license. Limousine service licenses are subject to specific conditions depending on the jurisdiction of the state you wish to operate in.
Licenses be leased, sold or transferred to appropriate accredited operators. It is important to contact your local transport department and discuss your ambitions as some states also restrict commercial travel to formals, weddings and tourist services only. In these cases you may need to apply for a special purpose license. Classic and vintage vehicles which are three decades old or more are allowed to operate using this license.
Limousine Builders in Australia
There are only a small amount of limousine builders in Australia as most cars are imported from overseas. Two of the main companies include; The Australia Limousine Builders and Suppliers Company in Croydon, VIC and A Image Limousine Ltd in Riverstone, NSW. These modifications are normally priced depending on many factors the most notable being; modification type, car model and amenities required.
Vehicles Used For Limo Hire in Australia
Below are the most popular limo makes and models used in Australia for limo hire services.
1. Ford Fairlane LTD Limo
Sitting capacity: 12 people
Type: Stretch limousine
Engine: 6 cylinders, 4.0 Litre petrol engine, 3984cc
Transmission: 4 speed automatic sports transmission
Dimensions: Length: 5153mm, height: 1445 mm, wheel base: 2919 mm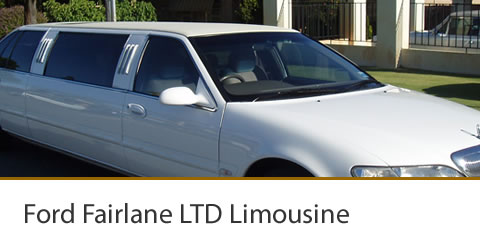 2. Ford Territory Limo
Sitting capacity: 12 people
Type: Super stretch limousine
Dimensions: 10 metres long
Engine: 4000cc
Transmission: Automatic
Common interior features: Split j-seating, bar facilities, custom lighting, surround sound and DVD/CV capability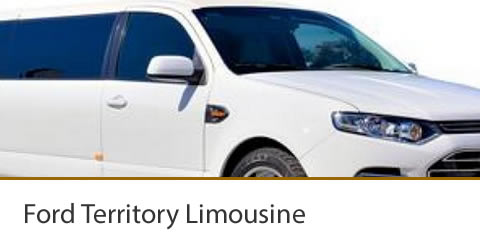 3. Hummer Stretch Limo
Sitting capacity: 14 to 16 people
Type: Super stretch limousine
Dimensions: 11 metres long
Common interior features: fully equipped bars, LCD screens, Luxury leather seats, fully integrated/surround sound system, custom lighting etc
Engine: Size varies depending on type of hummer limousine. Fuel: petrol or diesel. Transmission; auto or manual transmission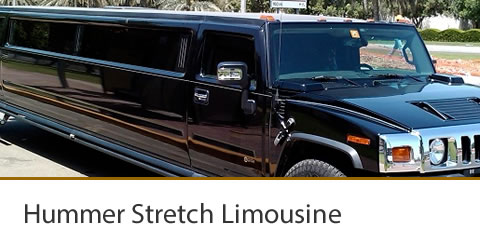 4. Chrysler 300c Stretch Limo
Type: Super stretch limousine
Seating capacity: 10 to 14 people
Engine: 2987cc V6 engine diesel engine
Transmission: 5 speed automatic
Dimensions: 9 metres in length
Common special features: LCD screens, custom lighting, climate control, surround sound, leather interior and Lamborghini doors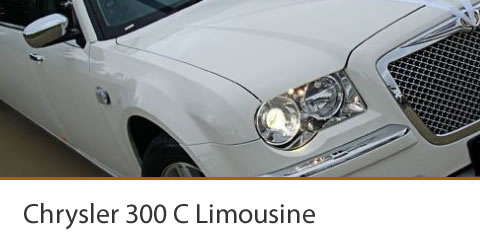 The Limo Hire Industry Today
The limo hire industry in Australia today is extremely competitive new limo hiring companies opening every month. The market is predicted to experience steady growth as competition forces companies to offer more competitive price structures which is great news for consumers.
If you have never experienced a ride in a limousine consider contacting your local limo hire company, it's an experience everyone should have at least once in their lifetime..
Published by Daniel Dellala